Why WiFi?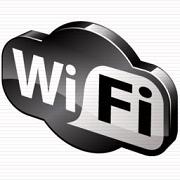 Did you know that Ponzios Restaurant in Cherry Hill, NJ now offers FREE WiFi to all customers?
"The choice to offer free WiFi service to our customers has been a really great decision! Since we began the program its hard not to see someone typing away on their laptop or mobile device, playing games, reading emails and/or getting some work done as they sit back and enjoy their meal. It really shows how dependent we have become on mobile devices and we are glad to be able to offer the convenience to every customer."  (John Fifis, Partner at Ponzios)
So what do you need to do to get access? Not much in fact;  when you arrive at the restaurant, your device should automatically pickup the service – once you click a couple buttons, you are off surfing the net! Business meetings with a laptop, luncheons that may need to bring up a website, or even a family outing where your child wants to check into their online games, all are now available at Ponzios! Stop in today and give it a try!
Watch as Partner Nick Fifis talks about Wifi at the restaurant.

For more information:


Ponzio's Diner Bakery Bar
7 West Rt 70 Cherry Hill, NJ 08003
856.428.4808 * www.ponzios.com
Hours of Operation:
Sunday to Thursday: 6:30am to 11:00pm | Friday & Saturday: 6:30am to 1am