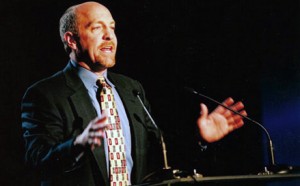 Have plans for this Friday yet?
Why not head over to Ponzios for dinner and a show? That's right, we said dinner AND a show. Oh and a ton of laughs too! Hurry up the last few tickets are going fast!
To purchase tickets order them online at our website:
Buy Tickets Now!
Friday September 28th

Seating will limited to 60 seats.

Tickets are $50 per person.

Dinner will served at 8pm and the show starts at 9pm.

Joe Conklin has been a constant in Philadelphia radio for more than 20 years. He's one of  the most sought after corporate banquet speakers in the area. His stand-up routine is legendary, as he's skewered some of the country's top politicians, pro athletes, sports executives, and film stars, sometimes to their faces. And each time he is fearless, uncanny, and hilarious. (www.joeconklin.com)